Welcome To Pure Roots!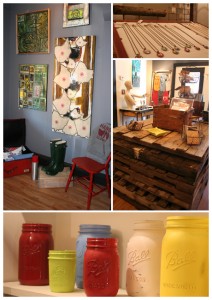 We are excited to share with you, local art for real budgets. Pure Roots is a retail boutique and gallery which provides a unique buying experience through offering a variety of locally handcrafted goods and artwork.
Over the past 10 years central Ohio has displayed a growing appreciation for locally produced products. While there has also been a growing number of stores that offer locally made products many of these stores lack price points that are accessible to all. Pure Roots is the perfect blend of eclectic goods with a working class budget. Stop in and check us out today!
Visit our Calendar of Events to see when we will be holding our next community event or art show! Join us on Facebook to stay up-to-date with show announcements and artist showcases.
18 North State Street
614.259.3515
Email • Facebook • Twitter • Pinterest
Boutique hours: Tues – Sat 11am-7pm