The Uptown Westerville Merchant's Blog
---
The changes known as bumpouts are intended to add width to the sidewalks at the intersection so pedestrians will have a shorter path across State Street making the crossing more safe and create a traffic calming effect for vehicles making turns and approaching the intersection.
read more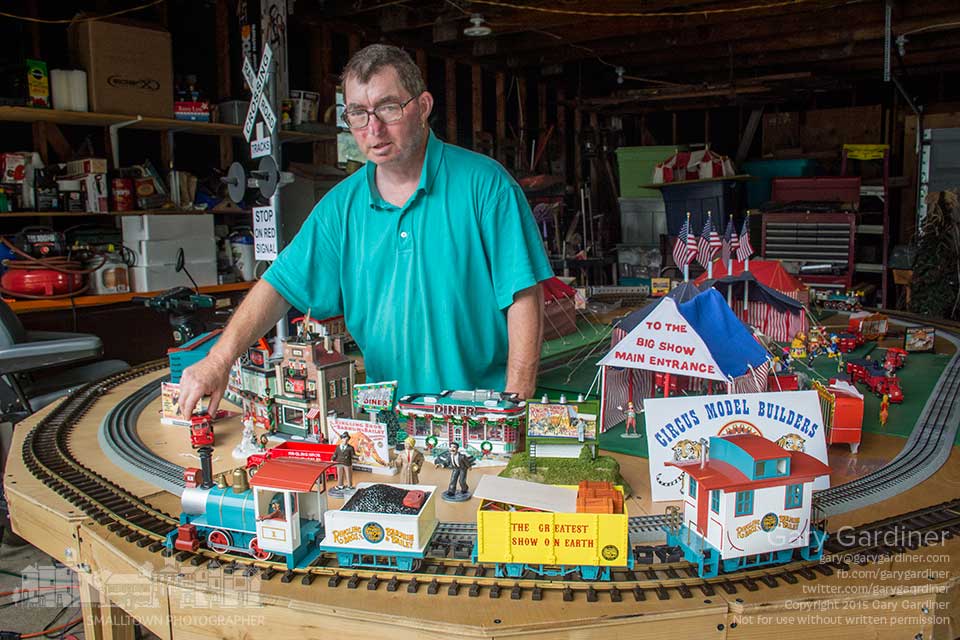 The main attraction on the annual metro-wide tour is his Disneyland model railroad featuring the monorail, Cinderella's Castle, Tomorrowland, and a cast of Disney characters.
read more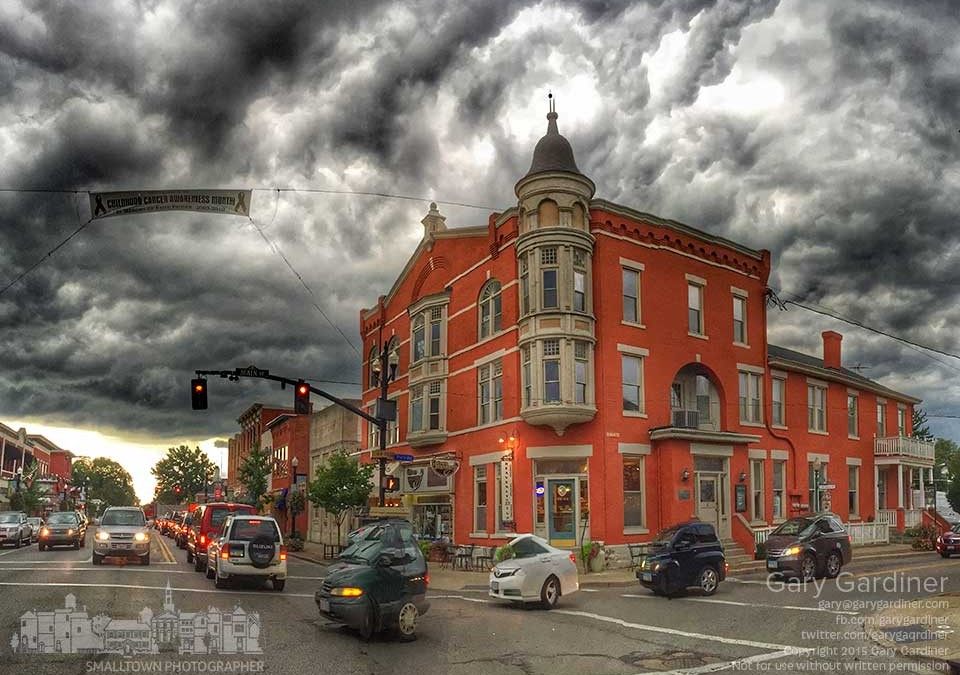 It was a very windy afternoon in Uptown Westerville and we have a photo gallery to prove it.
read more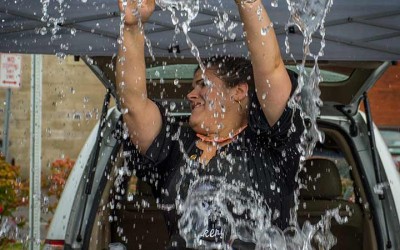 Summer's fury allowed no respite from wind and rain making it difficult for everyone to have a dry afternoon shopping at the Uptown Westerville Farmers... read more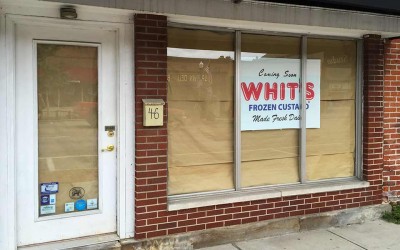 City Hall Parking Lot The most visible construction project in Uptown is the expansion of the parking lot behind city hall. Contractors recently completed installation of new sewer, fiber optic, water, gas, and utility lines to city hall and the lot and will begin the...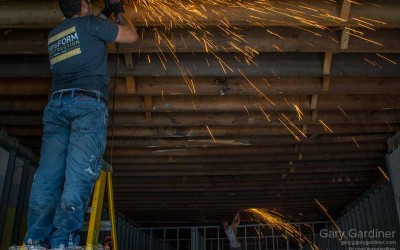 Work continues in Shirley's Gourmet Popcorn converting a garden store into a kitchen and storefront for a gourmet popcorn shop.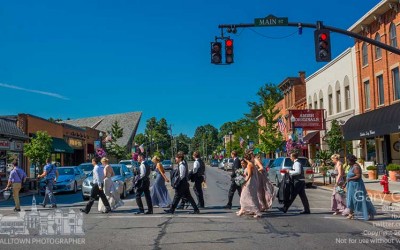 Wedding parties often use Uptown Westerville as a background for photos after the ceremony. With rustic original town center icons the possibilities for great photos is near endless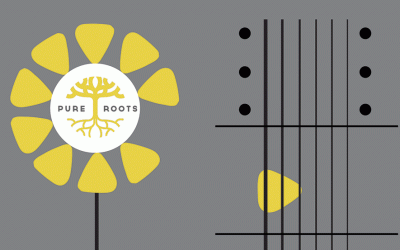 Enjoy the Night! Everyone is invited tonight to Pure Roots Boutique in Uptown for a special night of music, arts, food, and entertainment. The fun begins at 7 p.m. and lasts for two hours with food and refreshments supplied by Pure Roots and the entertainment coming...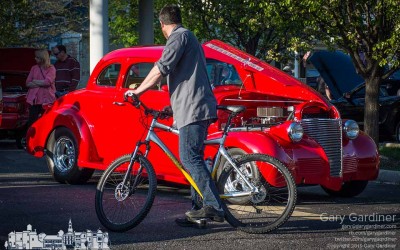 First First Friday Photo Gallery Thanks to everyone and their vintage cars for making the first First Friday Cruisin' such a success. We filled the lot at US Bank on South State in Uptown Westerville with hot rods, restorations, street rods, monster trucks, and...
A Gal Named Cinda Lou and Pure Roots will host a fashion show whose proceeds will go charities helping research a cure for ALS. The fashion show highlighting vintage fashions is an annual event sponsored by Cinda Lou but takes on a new perspective as explained in a...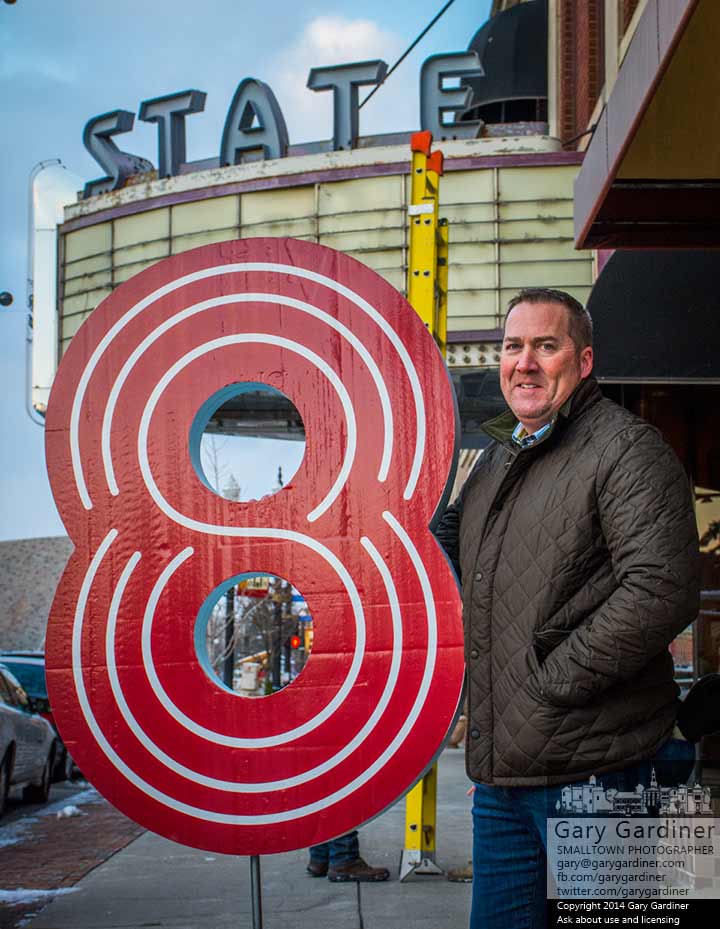 Kevin Campbell, the owner of 8 State Bistro restaurant, poses with a mockup of the sign planned for the top of the State Theater marquee when the restaurant opens.
Read More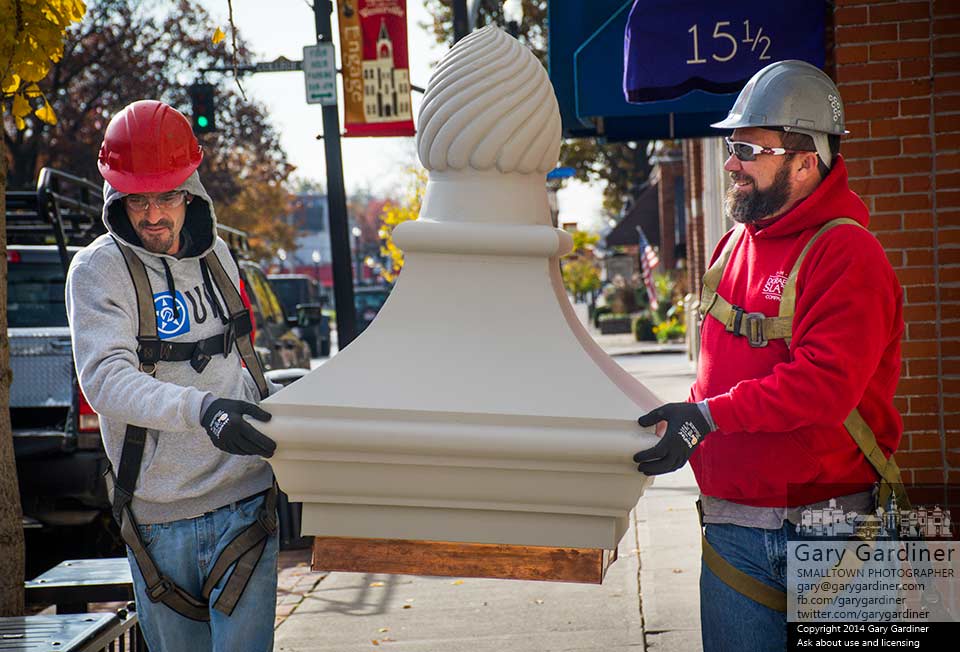 Workers install an upgraded acorn finial to the peak of the Holmes Hotel building in Uptown Westerville.
More photos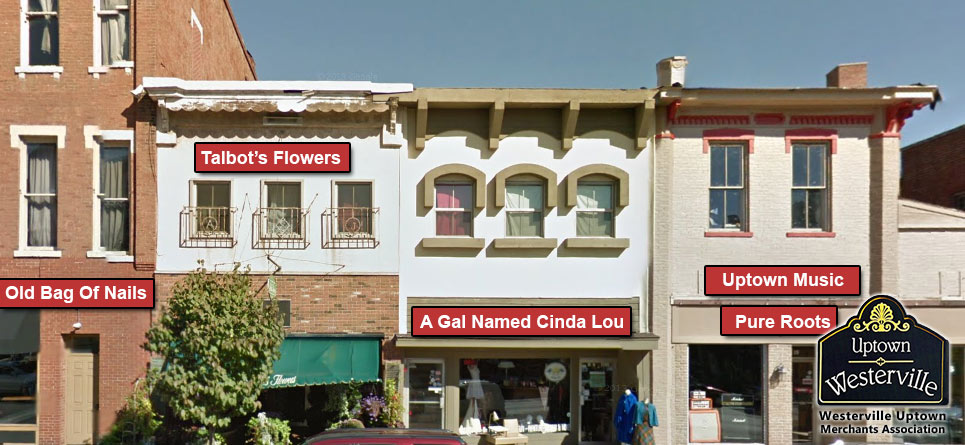 You'll be pleased to see that the scaffolding in front of Talbot's Flowers and A Gal Named Cinda Lou are gone.
Read More!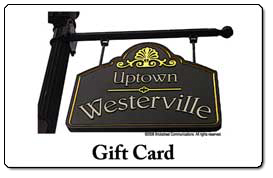 The Uptown Gift Card is a debit card sponsored by the Uptown Westerville Merchants Association to make shopping at its members easier for you and your family, friends, and business associates. With no fixed amount you can buy a card with just a few dollars or put as much as you want in any denomination. You can tailor your budget and fiscal needs and still provide a unique shopping experience to the person receiving your gift.
Shop Now