The Uptown Westerville Merchant's Blog
---
A Gal Named Cinda Lou and Pure Roots will host a fashion show whose proceeds will go charities helping research a cure for ALS. The fashion show highlighting vintage fashions is an annual event sponsored by Cinda Lou but takes on a new perspective as explained in a...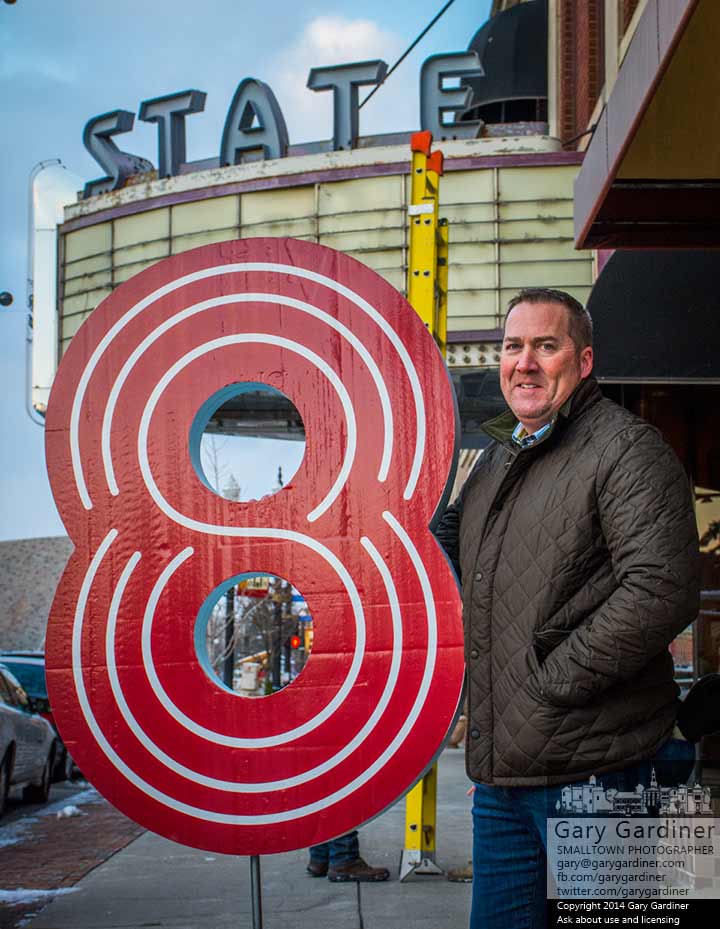 Kevin Campbell, the owner of 8 State Bistro restaurant, poses with a mockup of the sign planned for the top of the State Theater marquee when the restaurant opens.
Read More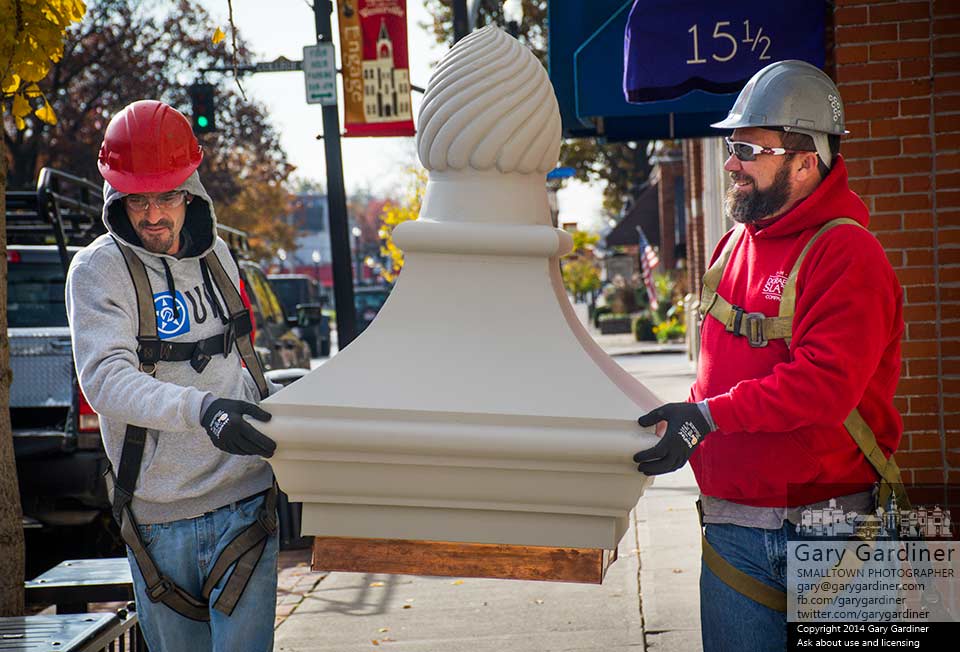 Workers install an upgraded acorn finial to the peak of the Holmes Hotel building in Uptown Westerville.
More photos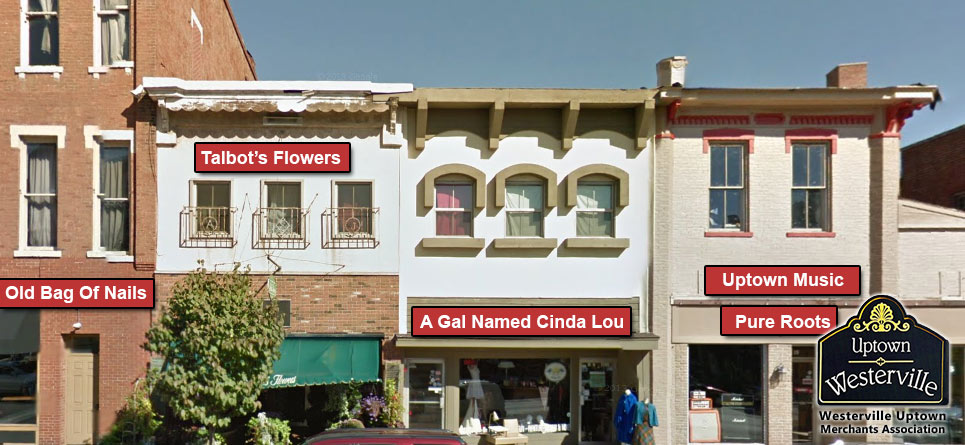 You'll be pleased to see that the scaffolding in front of Talbot's Flowers and A Gal Named Cinda Lou are gone.
Read More!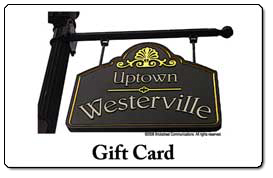 The Uptown Gift Card is a debit card sponsored by the Uptown Westerville Merchants Association to make shopping at its members easier for you and your family, friends, and business associates.
With no fixed amount you can buy a card with just a few dollars or put as much as you want in any denomination. You can tailor your budget and fiscal needs and still provide a unique shopping experience to the person receiving your gift.
Shop Now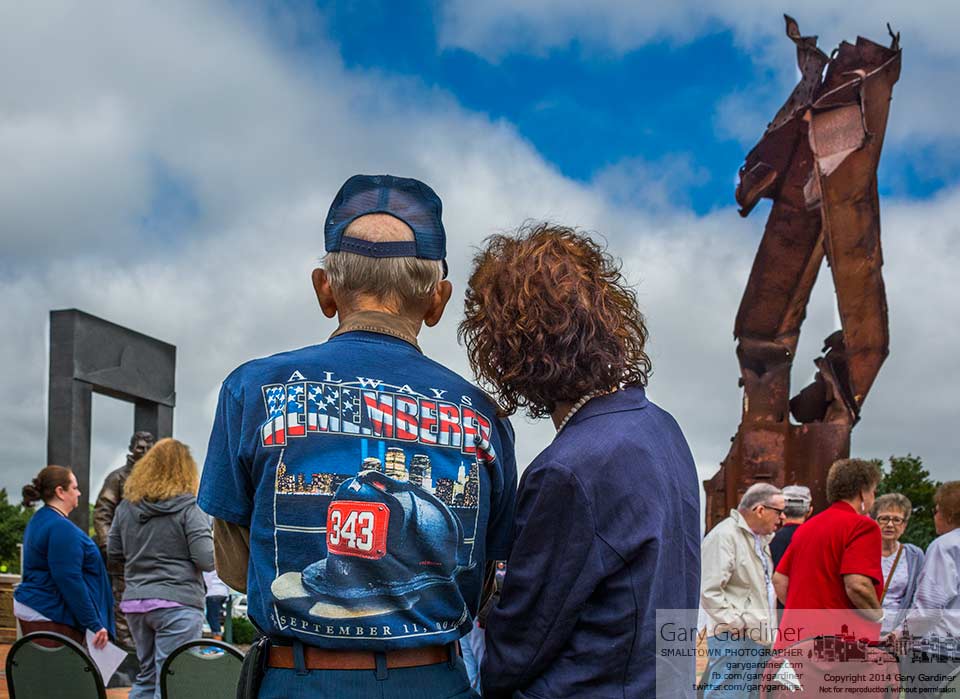 The American Legion Honor Guard, Axemen Honor Guard, and active military joined citizens honoring the men and women who died in the attacks on the World Trade Center and the Pentagon.
See the Photo Gallery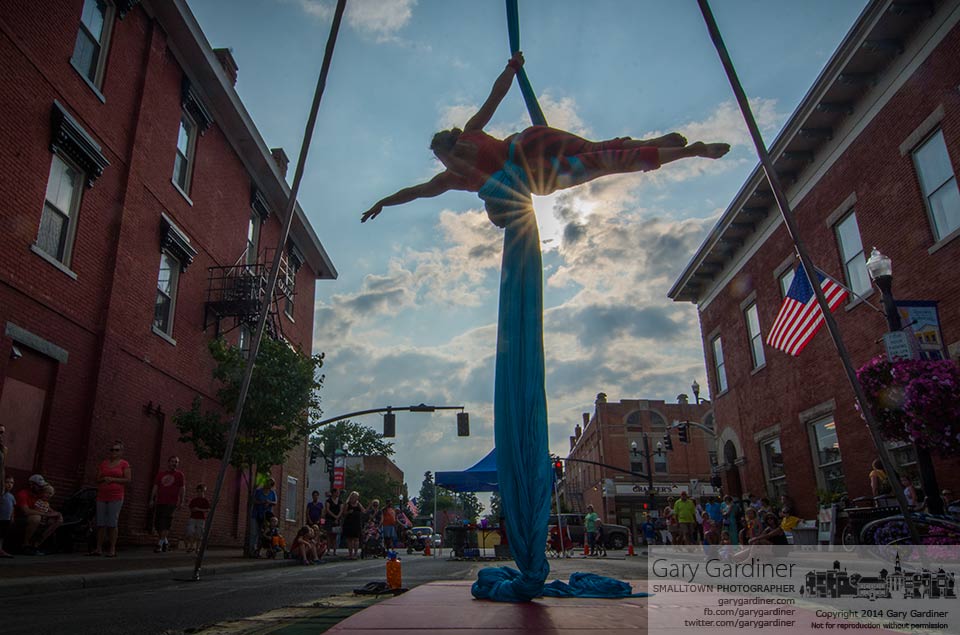 Another Rock the 'Ville in Uptown is complete. The streets are now open. The stages are cleared. All that remains are …
See the photo gallery