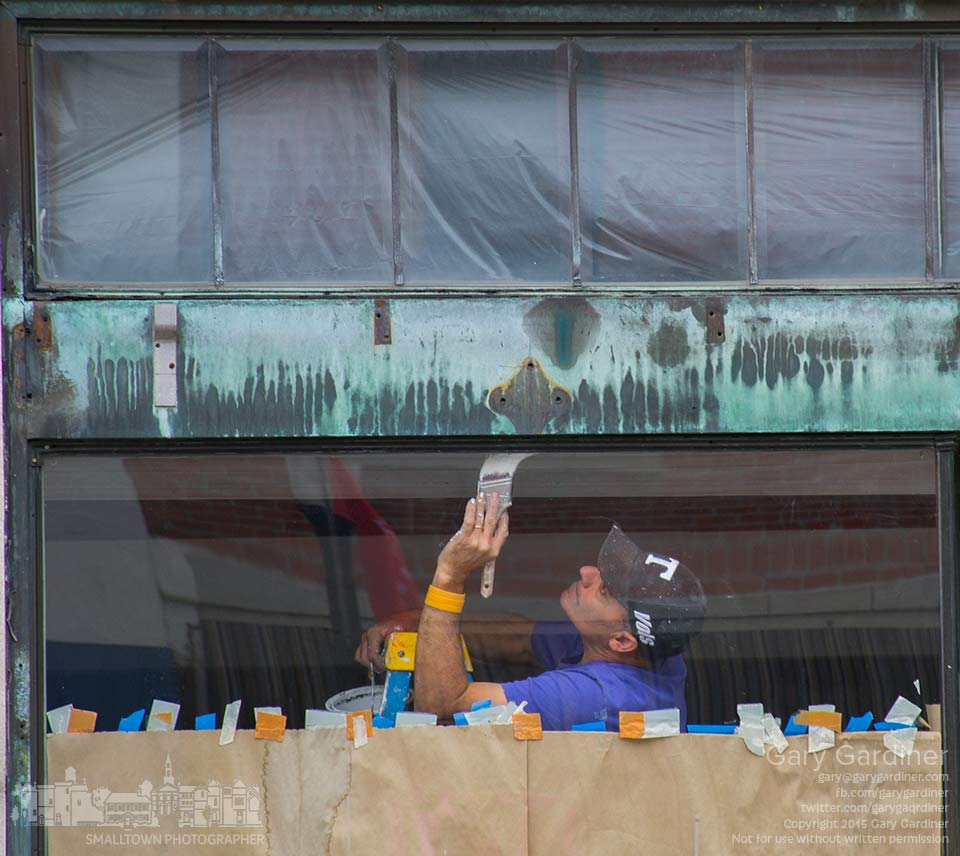 A painter finishes trim work on the interior of what will become Westerville Jewelers in the storefront next to the entrance to 8 State Bistro.
The store was previously part of Amish Originals Furniture before it moved one block north to its own building.
Before that it was a Subway shop preceded by a gallery. Its original use in 1865 was as a Methodist parsonage.