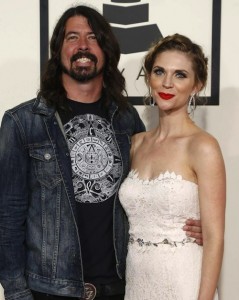 Adam Bennati, the son of Cinda Lou'sDebbie, received a visual shout from Dave Grohl during the Grammys.
Grohl wore a t-shirt for Children, Bennati's old band.
Good music, good notice.
My old drummer Adam actually texted me last night and said, 'Grohl's wearing the Children t-shirt at the Grammys tonight,'" Ollsin tells AUX. "Someone had seen it on the east coast (broadcast) and texted him.
via Dave Grohl brings obscure Canadian metal connection to the red carpet